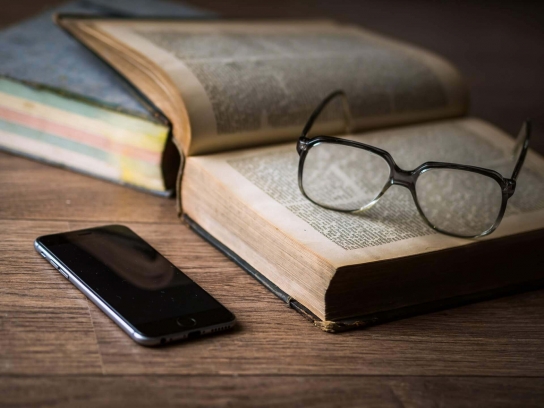 How Educational Software Can Meet Learning Needs
While there is a long history of educational software (going all the way back to the 1940s), it has not been until the last decade that the eLearning industry has really taken off. As the internet spurs innovation on all fronts, education has also been evolving. Not only are online colleges and massive open online courses (MOOCs) becoming more popular, but the amount of different software solutions has skyrocketed recently.
Cloud based computing has driven the cost of developing and providing such services down, which has led to the much larger market you now see. While this increased competition may make it more difficult to come to a decision on what software to use, the constant improvement continues to provide a surfeit of benefits to consumers and teachers alike.
Meeting Educational Needs of Students
The goal of education has always been the transmission of knowledge. Software can help reach this goal in many ways, whether it is by allowing students to learn at their own pace, keeping them more engaged, or by providing the tools for teachers to more proactively manage their students. All this innovation in educational software is making learning more efficient and effective.
Traditional education is under a lot of scrutiny right now as modern psychology and neuroscience is telling us more about how learning actually occurs. There have not been any conclusive practical results so far, but judging by research's effects on other fields, it is safe to assume that any results will change how education is dealt with in the future. This may change how we utilize software in the coming years, but for now there are two ways that educational software is being used:
As a complement to traditional education
As a stand-alone solution to learners' needs
Software as a Complementary Solution
Let's take a closer look at the first option, using software to complement traditional education methods. This methodology utilizes software as a means to increase the effectiveness of instructor-led learning. There are many different ways this can be done.
There are classroom aids, assessment software, reference software, and more. You would be hard pressed to find a modern classroom that does not use some software to make it easier to teach or manage. These softwares primary focus on making existing processes easier and integrating with them seamlessly.
Blended-learning is also becoming more popular. Blended-learning is using various methods of content delivery to increase knowledge retention. So you could have a normal course in a classroom and then go home and play an educational game to help retain the concepts learned in class. Online content can also be used to supplement instructor-led learning.
Software as a Stand-alone Solution
Software can also be used as the sole medium of teaching a student. Online colleges utilize this method as do the popular self-teaching sites (Codecademy and Duolingo are two of my personal favorites). While this method is not used by most organizations, it does have its advantages.
Using software to meet all learning needs means that schedules can be set specifically for each student. The ease of customizing a learning program for students who excel or are a little slower means that each student gets exactly what they need without interfering with the needs of other students. Using software as a stand-alone solution significantly decreases the amount of time a teacher needs to spend on specific students. Teachers can then focus on managing the class as a whole and giving extra attention where needed.
The Future of Educational Software
As educational software becomes more versatile and research determines more about how humans optimally learn, more and more education will go the electronic route. The market for educational software is continuing to expand as new entrants join the eLearning industry. There are many different niches that all specialize in doing one thing or another great. Going forward, there will most likely be more cross over between the different vendors in this space, as ideas are shared and implemented across the industry.
Continuing education and life-long learning trends are probably here to stay, so the demand for educational products is only going to increase. New methods of teaching will need to be developed to solve the problems faced by businesses as they try to keep their workforce up to date and growing.
Seeing the leaps and bounds that software has taken in the past decade, I am really excited to see how new technology affects this field! Businesses have already shifted a lot of their continuing education online and I expect technology will play an increasing role in organized education as well, with virtual classes eventually becoming the norm.
Since the basic content of education does not change that quickly, learning will eventually shift more from generating content and teaching to managing learners. There are already hundreds of thousands of online courses you can purchase or take for free online. Now it is just a matter of finding the right learning module and getting it to the appropriate users.
If you need a solution to manage the learning for your modern business, RomyLMS can provide you a cost-effective edge to streamline and modernize your training process.