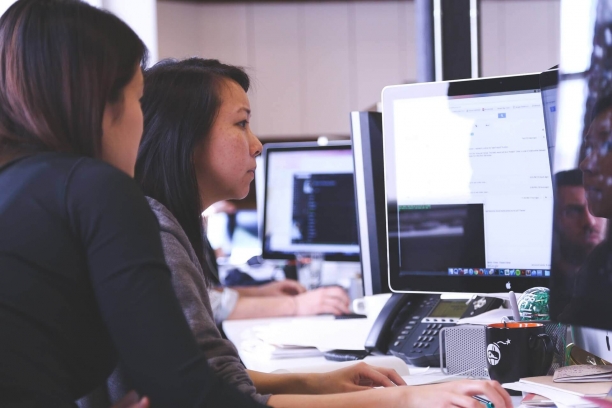 Getting the Most Out of Your eLearning Platform
In our blog, we've talked about the difference between eLearning platform types, how to select the ideal LMS, and how to set corporate training goals. Now it's time to take a look at the LMS you have chosen and see how to get the most out of it.
Depending on your system, this task can be fairly easy or extremely complicated. It might be great that your LMS has every imaginable feature, but what good does it do if those features are too difficult to configure or even find? Are you even going to use most of those features? I won't go too in-depth on this section, but the first step is making sure you have chosen the correct system for your needs.
Step 1: Figure Out What You Need
Do you need your system to be customized down to the color of the footer? A lot of systems love offering a ton of functionality at the cost of usability. They assume that you have been using their system for years or figure you will put in hundreds of hours to sort through the mess they have made. The experience of new users has been sacrificed to keep their power users satisfied.
Take a look at your training goals and see how they align with current LMSs. Most of the time, you'll see that the more features an eLearning platform has, the more difficult to use it has become. This is why it's great to chose a simple LMS that you can utilize from the beginning and easy grow with as your training becomes more fleshed out and new team members are brought on board.
If you already have system and it has a ton of features, figure out which ones you really need and then ignore the rest. Getting the most out of your system will not be dependent on the system's features, but your goals. You may be paying for extra features that you aren't using, but that's better than trying to integrate features into your training just because they are there.
Step 2: Take the Time to Learn
Getting the most out of your eLearning platform is mostly about knowing the platform inside and out. Are there intro courses you can take? Have you read the help site or user community feedback for the functions you are looking to use? A lot of systems also have videos outlining their major functions.
Or even better, just give their support team a call and let them know what you are looking to do. Having someone help you out when just starting to use a system is the best way to get up to speed and make sure you aren't making mistake in setup that could make the system more difficult to use going forward. Here at RomyLMS.com, we take a lot of pride in our customer success team, and we know there are a lot of other great customer support teams out there as well.
Once you know the basics of the system, it's great to get in there and try out what you have learned. Some system do charge based on courses or content uploaded so make sure  you won't get charged before experimenting in the system. Free trials are very common, so use those as a learning experience as well.
Step 3: Utilizing Your eLearning Platform
Now that you are up to date on your system's functionality, get to work putting that content in there! Different systems will be optimized in different ways, so be aware of the basic ordering of your LMS and follow that when entering learning material and other items. Getting this base layer sets the foundation for maximizing your platform.
Once your content is entered, then you can work on any of those extra bells and whistles. Those extra features could be something like gamification, or social aspects, or portal customization. Set these up last so that you know how they fit into your overall training goals.
Getting users actually learning is next. Make sure everyone knows how to log in and start assigning courses. This is the fun part where all your hard work starts paying off.
Step 4: Analyzing Your Program
But you can't completely rest on your laurels. It's time to check out how everything is going. Which means taking a look at the reporting capabilities of your system. You need to be tracking items that are part of your training program's goals to make sure you're heading in the right direction.
This will allow you to identify weak areas in your training content or individuals who need extra attention. It's also a great way to reward and incentivize trainees for good performance. Reporting is one of the most important aspects of any eLearning platform. And it's even more important because of the next step.
Step 5: Rinse and Repeat
With the proper data, you can now take a critical look at your program and your progress towards your goals. It's time to take a look at your system again. Are there areas that you aren't fully utilizing? Are there any features you can leverage to better reach your goals?
It's unlikely that you will be able to get the maximum out of your eLearning platform on the first pass. But that's fine, progress is all about incremental improvements.
Have any additional tips? Feel free to leave them in the comments!