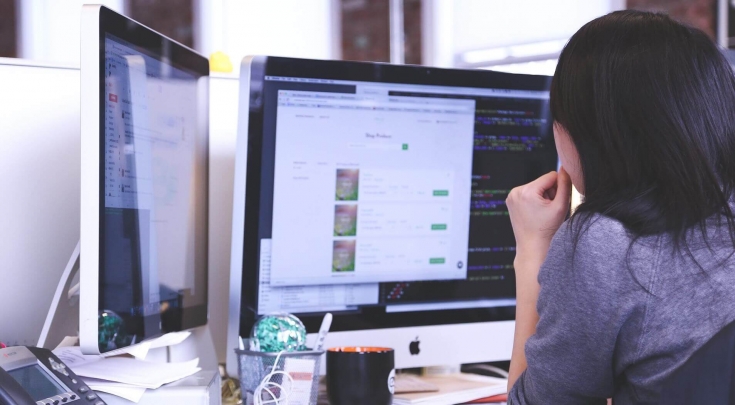 Learning Management System Software 101
So you are interested in learning management systems, but don't know where to start? This post will go over the benefits of learning management systems in general and RomyLMS specifically. Welcome to Learning Management System Software 101!
Benefits of an LMS
While many organizations have some form or another of training, many do not have a system to streamline this training. That is where learning management systems (LMS for short) come in to play. These systems help you keep track of all your training. This means that your employees, students, or customers will receive better tailored instruction.
Increasing access to training reduces the potential for gaps in your learners' knowledge base. This in turn increases productivity because everyone is up to speed and fully trained. Better management allows you to identify any weak points in your current training.
There are many other benefits to managing your organization's learning needs through an LMS as well. Not only are learners better off, but administrators report significant time savings, which in turn reduces costs. Having easy access to all your information in one spot makes it easy to keep track of all your learners.
What to Expect from Learning Management System Software
A quick look at the LMS market shows you that there are hundreds of different learning management systems. Each system has their own bells and whistles, but at their core all LMS software comes down to two elements: delivering and tracking learning material.
How this is done will vary widely by LMS provider. Some systems can be very complex as LMS providers continue to stack more features on to their product, making good systems bloated and over-specific.
You should ask yourself a few questions when looking for an LMS:
What features can you absolutely not live without?
What is your budget for training software?
How many people will be using this system?
How easy to use is the LMS?
RomyLMS's Answer
RomyLMS stands out from other learning management system software in its ease of use and sticking to the core element of LMS. We make it easy for you to get content to your learners and track their progress.
If you absolutely cannot live without live video conferencing, then RomyLMS might not be for you. However, if what you need is an LMS that covers the essential fundamentals, then we've got what you are looking for. We won't pile on the latest fad feature, we are focused on providing the most useful streamlined system.
Your budget is not an issue with us. We are the most affordable LMS at only $2 per user per month and no set up fee. Other solutions can charge thousands of dollars for setup fees and extra features.  Our pricing structure is straightforward with no hidden fees.
Ease of use is one of the main pain points for current LMS users. We built our system with this specifically in mind. Our intuitive design makes sure you will never get lost or frustrated with our interface.  Don't believe us?  Try our free demo!