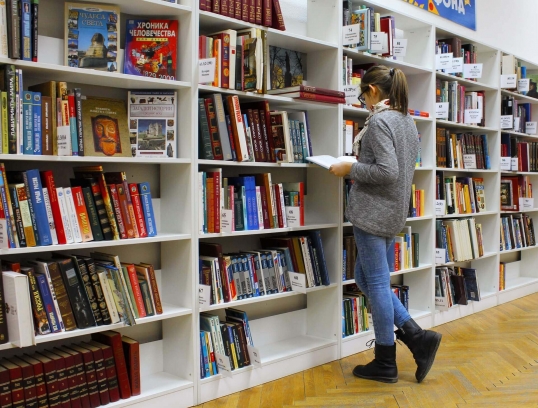 LMS Training vs Traditional Training
LMS training and traditional training are two options you have when determining how to meet your organization's learning needs. While it is well documented that developing training goals and a training strategy for your organization can increase employee productivity and retention, it is often unclear how this was measured. Is it just any training or was it a rigorous training path for all employees? What types of training were used ? Where do the trainers/trainees get the time to go through all this training?
Well, you may have to go to the authors of those studies to find the exact methodology, but in this post I will go over some of the reasons that LMS training makes sense as a complement to traditional training, and how you can see all those results for yourself in a few easy steps!
Traditional Training's Advantages
The advantages of traditional training are pretty obvious. You have in person interaction with the learner, so you can gage their attention and progress while you are training them. They have access to your knowledge by asking you directly. The smaller the groups, the more interaction is possible.
You have complete freedom on the structure of the lessons and how content is presented to learners. If everyone had time and people are in the same location, there is no doubt that traditional training is still the way to go.
LMS Training's Advantages
But not everyone has the resources to provide traditional training to everyone in their organization, and that is where learning management systems can provide assistance. Using an LMS can decrease costs of training large groups by saving time, allowing teachers to reach more trainees at once, and giving teachers the tools to more easily manage and track the results of this training.
Having all this data in electronic form means that location is no longer a hindrance to training. You can train someone from anywhere in the world or at any time. Your trainers can focus on generating content and managing learners as opposed to blocking out huge chunks of their day to coordinate training between groups of people with varying schedules.
Getting the Best Results
While both online training and traditional training have their advantages, many people find they get the best results with a mix of these two (also known as blended-learning). By combining the best aspects of each method you can make sure everyone has chances to ask questions in person, get the individual attention they need, all while continuing to learn on their own schedule.
This leads to greater productivity across the board while still increasing the knowledge base of trainees. Everyone can continue to focus on their main responsibilities while gaining new skills and information.
Starting a Blended Training Program
So, how can you implement this magical mix of LMS training and traditional training? Well, it's much easier than you might think. The first step is determining what LMS you want to use to streamline and manage your learning. Here at RomyLMS, we think RomyLMS is the best option (would you expect anything else?), but there are many solutions out there and we recommend taking a look at them to see which one fits your specific needs.
RomyLMS is a great choice because it is:
Affordable – At $2 per user per month with no hidden costs (no implementation fees, add-on fees, additional support fees, etc.), you will be hard-pressed to find any system that offers so much for so little.
Easy to use – We built our system specifically to be the easiest to use LMS. A lot of the older LMSs are bloated with unnecessary features that can really complicate the implementation of your training plan.
Focused – RomyLMS takes the key features of an LMS and put those front and center. Create content, get content to learners, track progress. That's it. We do that, we do it well, and we're not going to change.
Now that you know what LMS to use (RomyLMS), it's as simple as getting your content entered, your users entered, and you're off to the races! Make sure you know who gets what training and all your trainees can happily learn at their own pace. Throw in a meeting once a month (or more if necessary) to go over main concepts and do a little in-person training and review.
Your LMS should make all of this as easy as possible, so as long as you have a general plan, the system you choose can take care of the heavy lifting.
Congratulations! You just created a blended-learning training program utilizing LMS training and traditional training!