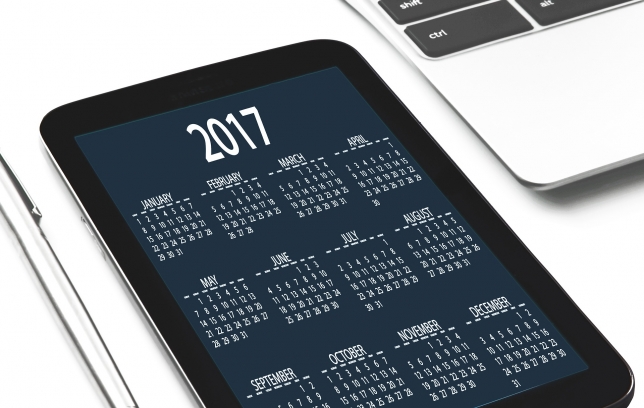 Top 10 New Year's Resolutions for Training Departments
Happy New Year from RomyLMS! A new year is a new chance for change, whether that be in your personal life or for your business. Now's a great time to reflect on the previous year to see what has been working and what hasn't.
And what better place to start than your company's training? Training affects every aspect of your business and provides one of the best returns on investment for nearly every industry.
We've helped you out by putting together a list of great resolutions to make your training even more amazing. And without further ado, here it is:
1. Digitize your training!
If you haven't done this already, now is the time! By placing all of your training materials online, you ensure that you can easily access, organize, and modify your training.
2. Update outdated training
Take a look at your processes and onboarding. Does is reflect the most up-to-date procedures in your business or industry?
3. Perform regular performance review
Set up a schedule for periodic training reviews. You have them for your employees, but reviews also add a lot of value when applied to other aspects of your business.
4. Reassess your training solutions
How are you hosting training? Is it easy to access? Is it easy to assign and modify? How is it received by your employees? Asking these simple questions can make a huge positive impact to how your training is received.
5. Learn a new skill
While this resolution might not apply directly to your learning and development department, you need to make sure to take some time for yourself. This also helps build a culture of learning in your company. If employees see that you take development seriously, they are more likely to be enthusiastic about your training.
6. Ask employees what they are most interested in learning
This one is simple and straightforward, but often overlooked. Teach your employees what they want to learn. You can increase employee loyalty and engagement by showing that you listen.
7. Offer more learning opportunities
Are you offering employees the opportunities for personal and professional development? Are they learning skills that do not directly apply to their role in your company? Give engineers the opportunity to learn public speaking skills, salespeople how to code, customer service representatives how to be managers. (Check out our post on soft skills for more ideas.)
Demonstrate that you take the future of your employees seriously. While you don't want to lose employees, you do want to show them you care. Giving them room to grow makes them more valuable and versatile. And while some may use the skills you've taught them to leave for a higher position at another company, your genuine empathy will attract many outstanding employees.
8. Expand your training reach
If you already have a great established training program for one department, think about expanding it to another. You can also start offering training to customers. This is an under-utilized, but very powerful, selling point for a lot of industries.
9. Invite top performers to run training sessions
Your superstars have a lot to teach. If they can take time out of their schedules to give a presentation or prepare formal processes for their department, you might just have a few more superstars come out of the woodworks.
10. Have fun!
Training shouldn't be dull. Have fun! Add humor and anything else you think you and your employees would enjoy.