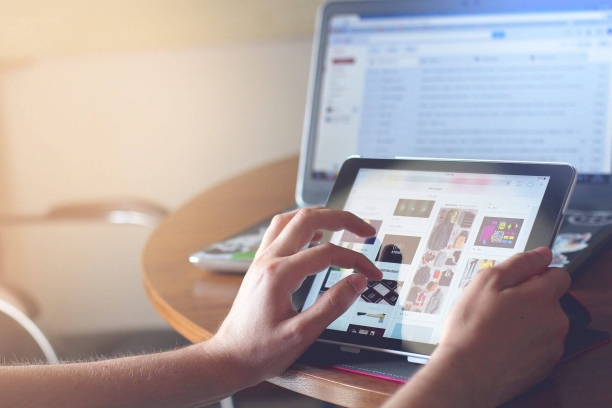 5 Training Software Trends to Watch
If you have been following the eLearning industry and training software, you know that everyone likes predicting what new and exciting trends are going to dominate and change the industry in the coming year. And while we don't like jumping on bandwagons, we do believe that since we have just launched our learning management system, we are in an ideal position to comment on these trends.
We have done a lot of research into training software and the trends that are moving the market. And since we have built our system for the future, we are not just spouting a list of cool features, be have put our money where our mouth is and kept all of these in mind while creating the newest next-generation LMS.
1. Mobile Learning
Mobile is the future. Every market that has a technology component is currently going through this shift. As cloud computing and internet access becomes ever more prevalent, the modern working landscape is going to shift along with it. We are already starting to see this with the bring your own device (BYOD) trend.
For eLearning, this means that content will need to be created with mobile devices in mind. Having a system that is mobile responsive is not going to be good enough anymore. To truly get the most out of your training, you will need to have lessons designed specifically to be taken on mobile devices.
2. Gamification
Gamification has been shown to increase knowledge retention even if it is very simple (think leaderboards and a basic point system). Competition is built in to the human psych; we want to be better than other people, show that we are objectively capable of more than the next person. But even greater results can be attained when gamification is taken to the next step, and that is the type of gamification we are talking about here.
There is no more powerful tool than a game that is designed to teach or train with a specific goal in mind. Games draw people in and allow them to concentrate for longer on the subject matter because they aren't being trained, they're just having fun. Developing this type of training is going to become much easier as processing power increases and more advanced tools are created.
3. Micro Learning
Another trend that is gaining steam but has actually been around for quite some time is micro learning. Micro learning is delivering training content in little chunks. These are easier for people to 'digest' and can also be re-introduced and changed around to increase knowledge retention. Developing small training pieces is straightforward for trainers, but learners are the main beneficiaries.
Most training software can effortlessly be adapted to this trend, but it does require more management of content, as there will now be a lot more individual pieces to track. And while you could adapt your current system to this trend, it might be easier to switch to something that was designed to manage micro content.
4. Social Learning
Social learning is another proven way to increase knowledge retention in trainees. People tend to learn best in groups when we can discuss ideas with others. It has been shown to foster creativity as well as generate more problem solving thinking.
Training software has been adding more and more functionality in this area as well. As social media had become ubiquitous in modern life, aspects have been added to nearly every software application you can think of. And since everyone is familiar with how it works, it is easy to implement in a training program that relies on software.
5. Market Consolidation
This last trend is separate from the actual delivery and management of eLearning content. Currently, there are a ton of LMSs (400+), LCMSs, authoring tools, tracking software, and other training software. That the market is so saturated with competition is great for affordability, but not so great for learners or admins that have to switch systems any time they move somewhere else.
While there may be a surge of new entrants because the legacy systems are so out of touch with the trends discussed above and are just generally outdated, we can expect the market to continue to weed out the weaker competition while the stronger competition take more of the market share. We may even see some acquisitions as the legacy systems try to quickly adapt by buying newer entrants.
Training Software Evolution
The training software landscape is changing, but these changes are mimicking the changes we are seeing in everyday life. There is nothing that should be that surprising to eLearning experts or the average tech friendly layman.
You also may have noticed some trends that are not on this list. While there are definitely more than 5 trends that will affect eLearning, there were some trends that we have seen on other lists that we simply don't agree with:
Big Data – while we are starting to get the tools to analyze this, no one has really been able to find a practical application yet; we have no doubt that this will eventually be a trend, but it isn't viable at this point.
Cloud Based Systems – this is already in the past, if you haven't adapted to a cloud based system, you are way behind the times.
And while that list could go on, those were the two most common "trends" that we disagree with.
In conclusion, while older systems are still useful and can get the job done, the newer training software built with these trends in mind will be able to provide a greater benefit. As we get more data on what works best, training software is going to continue to change, and what we see today may not be practical even 5 years from now. Choosing an agile and adaptable system is key for the long run training goals of your organization.