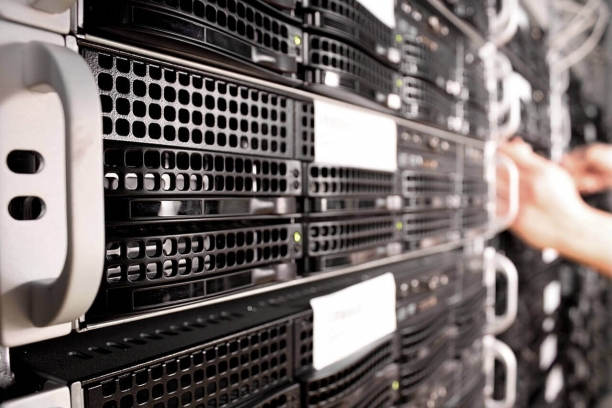 Online Learning Platform Advantages
First things first, what is an online learning platform? Well, it's simply learning software that is run and managed online. Twenty years ago, this would have been unheard of, but now nearly all software is being hosted online.
eLearning has seen a shift, as has all data management, from locally hosted solutions to online repositories (or "the cloud"). So if nearly all software is making the transition, is it even worth taking a look at hosting software on your own servers? I think so, and here's why:
The Argument for a Locally Hosted Learning Platform
While local solutions are becoming less and less common, there are quite a few advantages to maintaining your owner servers.
One often overlooked advantage is the greater security provided by dedicated servers. Since these are not exposed to access through the internet, they are much harder to hack in to. And even though cloud computing is for the most part secure, hackers and phishers still scam people every year and use that information to steal from companies and individuals.
Another advantage is simply knowing you have all the control over your servers. You can customize them to your specifications. These are great features if you need to run or manage large amounts of functions or data consistently for your organization.
The Argument for Cloud Servers
So even though there are a few advantages for the locally hosted servers mentioned above, why are businesses switching to cloud servers? Here are just a few of reasons.
Cloud servers allow you to quickly and easily increase the amount of data you are processing. There is no need to install new hardware, no IT management involved, just a few clicks of a button and you have more processing power.
Another huge advantage is cost savings. Since you are effectively sharing these servers with others, you are only having to pay for a portion of their total usage. This means that the full power of the servers is being used, allowing the providers to have fewer servers than if the individual users each had their own server. You are also not responsible for the upkeep costs of these servers. Sharing is caring.
With online servers, you have access to your data from anywhere and from any device. All you need is an internet connection and you're good to go. As everything is shifting more to mobile devices, the cloud keeps you connected.
Online Learning Platform Specifics
So that breakdown may have helped you understand cloud vs local in the general sense, but what does it mean for eLearning software?
Here is why having an online learning platform is probably the best choice for the modern business:
Learners have access from anywhere
Your learning software provider is saving money, which will lower the cost of their service
No limits to the amount of data you can have
Potential for eCommerce (selling your courses outside of your organization)
You do not have to worry about system upkeep (no IT department involvement)
But do not forget that there are many good reasons to choose locally hosted servers for your eLearning needs, or use them to supplement a cloud based solution. If you have very sensitive or proprietary information that needs to be protected, or if you have stringent security or compliance needs, then local servers might be your best choice.
The Future eLearning Landscape
While there are still a few providers that offer locally hosted learning platforms, the vast majority now only offer an online learning platform. It looks like soon only legacy systems will be hosted on dedicated servers, especially as modern work is becoming increasingly mobile.
Here at RomyLMS, we have chosen to go the route of hosting our platform in the cloud. Not only is it secure and fast, it also significantly reduces costs, and we can pass on the savings to you. An online learning platform isn't just a cost saver, it is a good choice looking ahead to see where the trends are leading computing.